The lucky 13th annual salute to the best of Pennsylvania's state parks and forests volunteers, staff, and supporters returns to The Susquehanna Club in New...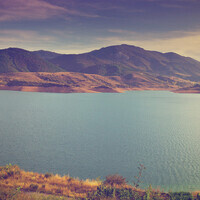 If it's melty and between two slices of bread, can it really be called mad? Celebrate the end of winter with some spring madness – mountain pie madness,...
Join the Friends of Cowans Gap for their 5th annual 5k run/walk! The (mostly) park road course begins in Parking Lot #3 and travels through both campgrounds...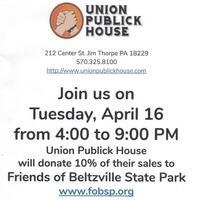 The good people of the Union Publick House in Jim Thorpe will generously donate 10% of their sales proceeds on 4/16 (from 4:00 until 9:00) to the Friends of...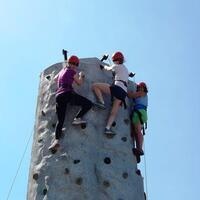 Enjoy a fun-filled day of activities at Black Moshannon State Park in a friendly non-competitive environment. Learn new skills, such as how to cast a fly...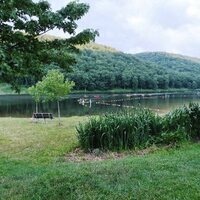 Save the date! Additional details to be announced. $10/person, pre-pay, preregistration required and will open at a later date.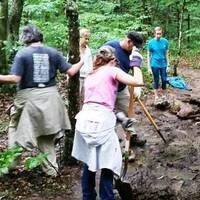 A chance for all those who love the White Clay Creek to come together and celebrate an afternoon of fun and learning in White Clay Creek State Park (DE). For...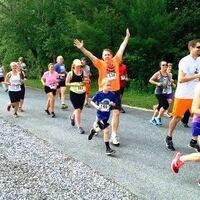 A 7-mile or 14-mile race though the Bradford County beauty at Mount Pisgah State Park. Proceeds of the race benefit the local schools' backpack program. All...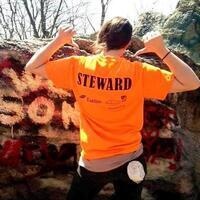 Two nights free camping in exchange for a Saturday morning volunteering in the park. The Friends of Pine Grove Furnace will host a potluck lunch for...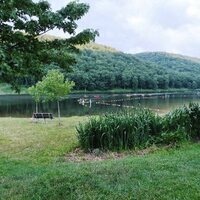 Join avid outdoorsmen, Chip Harrison & John Halter, on an adventure exploring several of the more off-the-beaten-path areas of Lyman Run. Limited snowshoes...