(Postponed from 1/31) Penn State owns a 365-acre property, which is being referred to as the Musser Gap to Valleylands (MG2V) site, that includes the Musser...
The Friends invite you to a series of free weekly one-hour walks to give you an opportunity to enjoy nature in the company of other adults without the...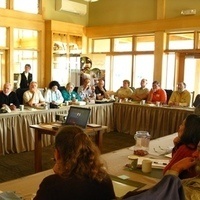 The Friends meet on the first Thursday of the month at the park's Brightbill Interpretive Center. Except in January, February, March, and December that is!...